To get regular updates from ISKCON DumDum about Events, Festivals, Yatras, Classes, Seminars & Other Topics
Hare Krishna! Welcome to ISKCON DumDum – one of the most prominent spiritual landmarks in North Kolkata. ISKCON DumDum is home to a loving community of practicing Hare Krishna devotees and is dedicated to the practice of bhakti-yoga or loving service to Krishna, the Supreme Personality of Godhead. We are a branch of the International Society for Krishna Consciousness (ISKCON), a worldwide spiritual movement founded by His Divine Grace A.C. Bhaktivedanta Swami Prabhupada, in New York City in 1966.

We conduct a variety of courses, seminars and workshops. In fact, there's something for everyone – the kids, the youth, the families. We also invite you to join us for fetivals and any of our tours. Together, let's enhance the spiritual dimension of our lives!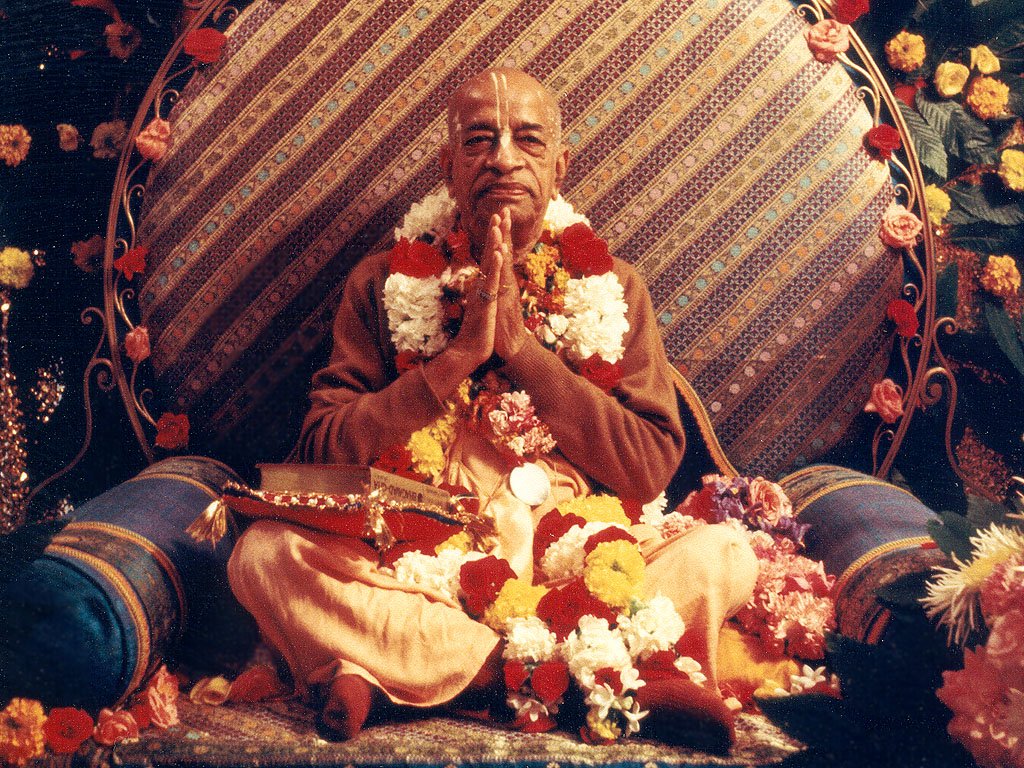 HIS DIVINE GRACE A.C. BHAKTIVEDANTA SWAMI PRABHUPADA
FOUNDER-ACHARYA : INTERNATIONAL SOCIETY FOR KRISHNA CONSCIOUSNESS

Srila Prabhupada (1896-1977) was an extraordinary personality who dedicated his life to teaching the world about Krishna Consciousness, ancient India's most noble message of spiritual wisdom. In 1965, at the age of 69, he sailed from India to New York to share Lord Krishna's message, on the order of his spiritual master Srila Bhaktisiddhanta Saraswati Thakura, representing a line of teachers dating back to Lord Krishna Himself.

The first diety installation by Srila Prabhupada was done in Kolkata in May 1971. Srila Prabhupada had instructed His Holiness Jayapataka Swami Maharaj to establish at least ten temples in Kolkata. All devotees under the able leadership of HH Jayapataka Swami Maharaj, HH Radhanath Swami Maharaj, HH Bhakti Purushotam Swami Maharaj are sincerely trying to fulfill this instruction.


We at ISKCON DumDum offer varieties of courses ranging from children category to the advanced concepts of Vedic scriptures.

Srila Prabhupada, the founder-acharya of ISKCON, wanted devotees to gain a systematic understanding of the profound Vedic Philosophy that He has presented through His books.

This is a humble attempt from ISKCON DumDum to facilitate devotees in fulfilling the purposes of ISKCON as given by Srila Prabhupada.

Pada Seva